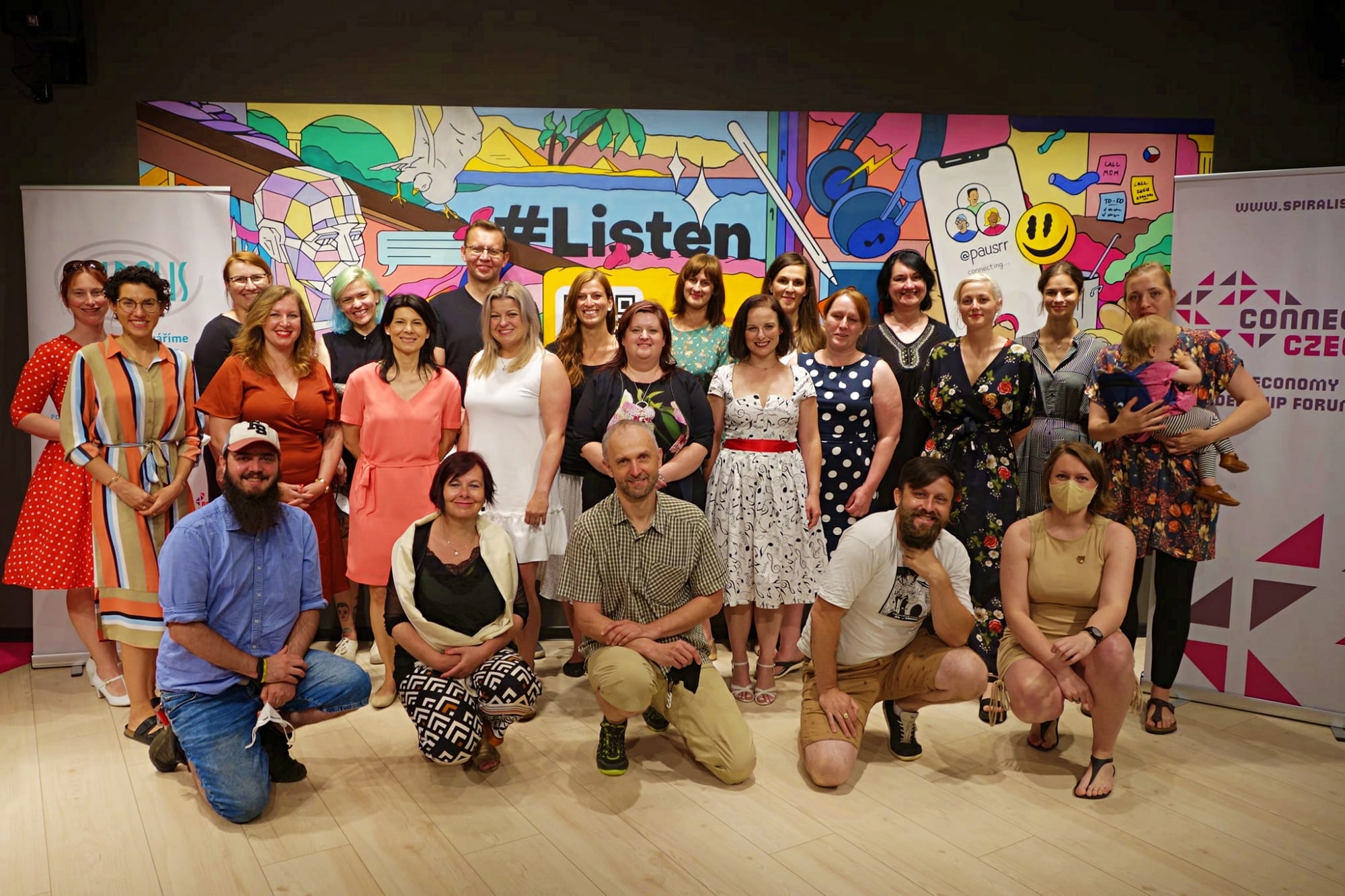 Prague, Ústí nad Labem, Děčín, Štětí, Lovosice, Litvínov, Litoměřice, Jilemnice
June 2021
Twenty social leaders, mostly from Northern Czechia, have dedicated themselves to their communities, and now have completed a certificate program through the Leadership Academy. This year, recent graduates of the six-month academy for leaders in the public services received grants worth a total of CZK 42,000 for the implementation of projects to benefit their communities. The grants were approved by an expert jury consisting of representatives of Accace, Adoco, Spiralis and the Ústí nad Labem Community Foundation.
Leadership Academy offers free education for leaders of non-profit organizations and communities. Educational programs for civic entrepreneurs have been organized for 22 years by the Prague organization Spiralis and the national platform Spectrum of Women's Development, this time with the support of the OSF Foundation under the Active Citizens Fund, the US Embassy in Prague, Accace, Adoco, ComAp, and the Magenta Experience Center.
Graduates have acquired skills in the areas of: Competence for Leadership, Self-Management, Negotiation, The Art of Delegation, Working with Volunteers, Organizing a Community, Storytelling, Working with Partners, and Authentic Leadership.
The finalists of the program were representatives of the following organizations and communities: My Litvínov, Ratolest Brno, Skřivánci na síti, Centrum podpory zdraví, Hraničář Public Hall, Czech ILCO, Šance Lovosice, Dobro-volně, Společně, z.s. and Mondi Group as well as active citizens whose communities and organisations have not been formalised or formed yet.
 Author: Grace Mardock