Norway is widely perceived by other nations as a successful example of how gender equality principles can be incorporated into, and practiced by, a society. However, we learned that Norway also continues to face difficulties harmonizing gender equality, with the realities of discrimination. 
Eero Olli, a political scientist and analyst with the Equality and Anti-discrimination Ombudsman, provided a historical overview of ethnic minorities and indigenous people of today's Norway, and the key political developments that have shaped public attitudes and policies regarding their communities.
These social challenges were explored in more detail through a panel discussion and open dialogue with Roma and Romani women, and organizations advocating for their rights. We heard remarks from Monica Karlsen, Lillan Støen, Linda Aleksandersen, Sunita Lakatosova, Safira Josef, Diemanta Johnsen, and Inger Sigfridsson from the Roma Initiative of Oslo Municipality (see photo).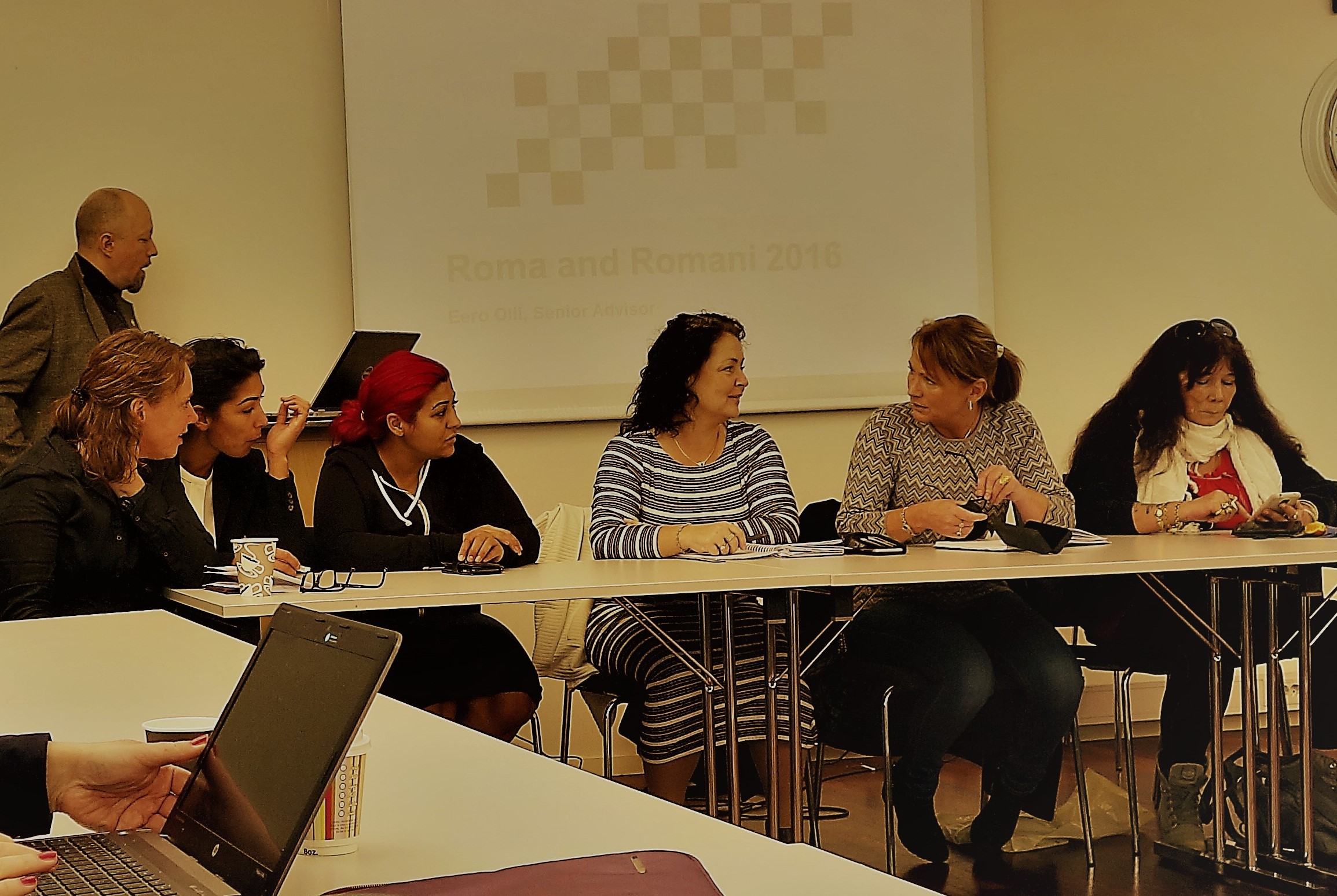 The panelists shared their insights regarding the problems of ethnic discrimination on individuals, families, and communities. Discrimination has led to poor living conditions, barriers to housing and basic social services, as well as diminished educational and economic opportunities. 
For ethnic minority women, there is an additional set of burdens, due to expectations placed on them regarding their roles as mothers, homemakers, and caretakers. We also learned about the pressure to conceal women's identities, in order to claim the most basic rights and protections that are already articulated and guaranteed under the law, yet still ignored and denied by government and society.
It was inspiring and important for us to see, hear, and learn from these inspiring women who have risked what they have for a chance to improve their lives under difficult situations. They not only are focused on their own personal development, but also building support and awareness within their communities to improve the services and resources available to them. These women are also organizing, with the help of NGOs and allies, to reframe the language around equality to be more inclusive of, and attentive to, ethnic communities.
In April 2017, Spiralis was invited to participate in a three-day study trip to Oslo on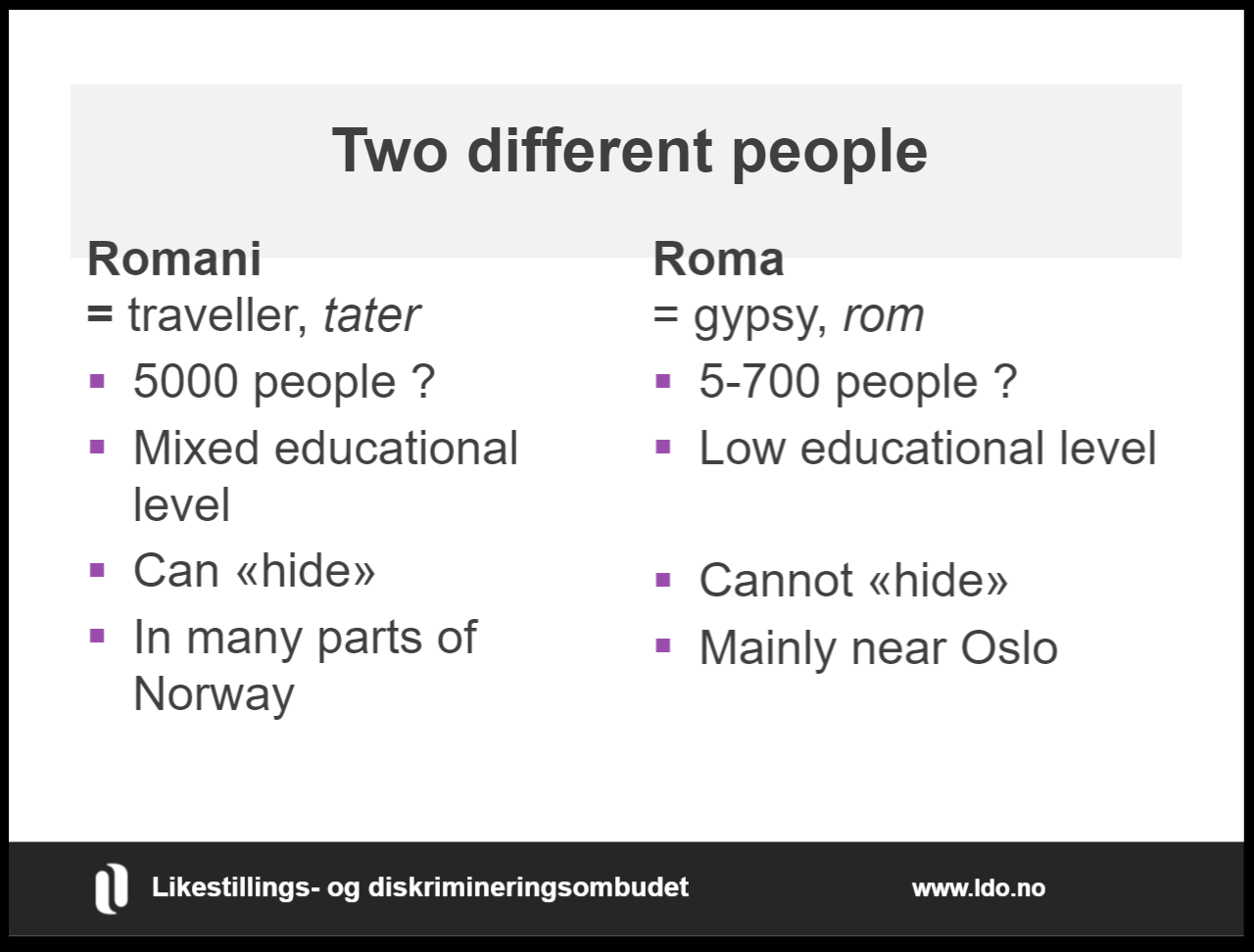 the topic of gender equality. The study trip was organized by the Open Society Fund Prague, under the "Let's Give (Wo)men a Chance" program; and hosted by the Norwegian Equality and Anti-Discrimination Ombud (LDO).
The study trip was designed to help Czech organizations learn from Norway's well-publicized efforts at promoting and enforcing equal opportunity protections. The aim was to determine what could be applied in the Czech Republic, through an exchange of perspectives and ideas with a diverse range of Norwegian policy and advocacy experts.
Spiralis joined a delegation of nine Czech non-governmental organizations working on equal opportunities concerns including: Fórum 50% o.p.s., Gender studies o.p.s., Genderové informační centrum NORA o.p.s., Sdružení pro integraci a migraci, Lagardere Active ČR, Kostka Krásná Lípa p.o., Otevřená společnost o.p.s., and Ratolest Brno z.s.


​"Projekt podpořila Nadace Open Society Fund Praha z programu Dejme (že)nám šanci, který je financován z Norských fondů."